Terms of Use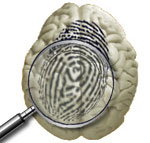 By using this site, you are stating that you understand and agree to the following:
Fire walking, and all other topics discussed on this site have an inherent risk involved, and should only be done under the guidance of a trained Blaze certified professional instructor.
This site is intended to allow the individual educate themselves on the theories and concepts of fire walking and associated disciplines, and is not intended to replace the needed training, in person, to perform these tasks.
All content on this site, unless otherwise noted, is the sole property of Martin Sterling and Blaze. Any use of the content on this site without prior written consent is strictly prohibited and will be prosecuted to the full extent of the law.
Our privacy policy. Blaze respects your privacy. Any and all information collected at this site will be kept strictly confidential and will not be sold, reused, rented, loaned, or otherwise disclosed. Any information you give to Blaze will be held with the utmost care, and will not be used in ways that you have not consented to.
Blaze will ask you when we need information that personally identifies you or allows us to contact you. Generally, this information is requested when you are subscribing to e-mail newsletters, signing up for an event, or when hiring Blaze's services or purchasing products. Personal information collected by Blaze often is limited to e-mail address, country or location, but may include other information when needed to provide a service you requested.
For example, if you choose a service or transaction that requires payment, such as making a purchase enquiry, Blaze will request personal information necessary for billing and/or shipping, such as: name, address, telephone number.
Resale or disclosure of information to third parties. Blaze does not sell, rent, loan, trade, or lease any personal information collected at our site, including membership forms or email lists.
Changes to this privacy statement. Blaze reserves the right to withdraw or change its "privacy policy" at any time. If and when we do, we shall revise the "last updated" date at the bottom of this page. If you have questions regarding our Privacy Policy, please contact us directly.
Last updated: Tuesday 23rd July 2012